Wayne Thiebaud
This artist is most famous for painting beautiful, decadent, delicious looking food! This week you're supposed to be drawing food, right? I hope you'll read some of this article and look at his work for inspiration. I know during quarantine it is not likely we'll have food like this in our home, I wish we did at the Glovinsky house! It's a longer article than I've posted before but read some about him, look at his artwork, and draw some food for yourselves!
https://www.nga.gov/content/dam/ngaweb/Education/learning-resources/an-eye-for-art/AnEyeforArt-WayneThiebaud.pdf
Vera Shimunia
This is an article that shows artwork made by a woman who calls her art thread painting! She is from Russia. I mostly attached the article so you can see a variety of her artwork! The second link is to her Instagram page. Make sure you have your grown up's permission to be on the internet!
https://mymodernmet.com/embroidery-designs-landscape-art-vera-shimunia/
https://www.instagram.com/shimunia/?hl=en
Grandma Moses
Here is a link to a short article about an artist named Grandma Moses! Read it alone, with a brother or sister, or your grown up. Let me know what you think of her artwork!
http://www.scholastic.com/browse/article.jsp?id=3754462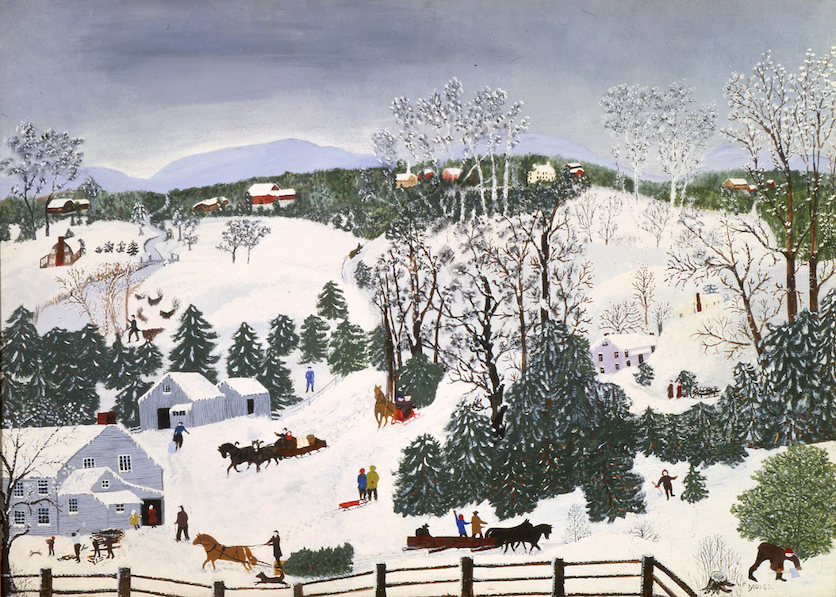 This image is from the Smithsonian Institute