Lee School hosted Refuge Ranch at school today as part of Teamwork Tuesday, for Diversity Week.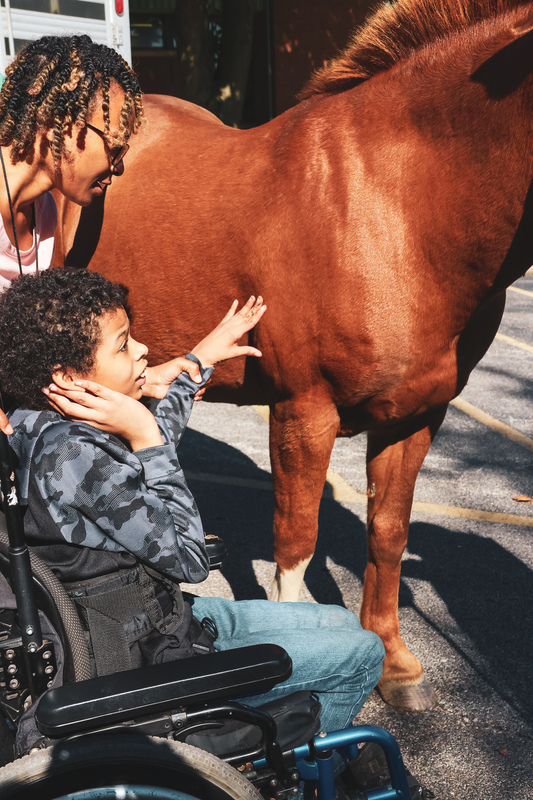 The Refuge Ranch brought over two of their horses for students to meet and pet. The students and faculty enjoyed the time they got to spend with the horses!
All week long Lee School is participating in different activities and events to highlight Diversity Week.